Owl Personal Checks
Have a hoot spending with these cute owl checks! Many owl check styles available. Matching address labels and checkbook covers available for many of the owl check styles. Owl Personal Checks is your online storefront for owl personal checks available at a much lower cost than the bank.
More Checks
Related Products
Owl Checks
Owl Personal Checks
Value Of The Day
$10 Off 2 Boxes, Plus Free Shipping & Handling | Code: CQ9K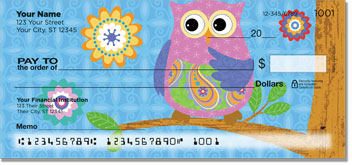 Cute Owl Checks - $17.95
Cute Owl Checks

Wise Old Owls Personal Checks - $15.98
Owl Personal Checks - These wise old owls are watching and waiting for you to select these personal checks! Playful and engaging, this series of four will have screeching with delight. Who-who could resist!

Wise Old Owls Personal Checks - $15.95
Wise Old Owls Personal Checks - Join these two lovebirds each time you open your checkbook and write out one of these darling Wise Old Owls Personal Check! Celebrate being in love!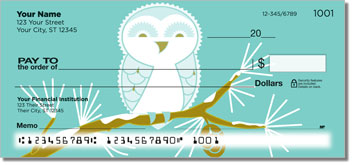 Snow Owl Checks - $17.95
Enjoy the clean lines and sharp color contrast of these snowy owl designs from Artist Cindy Lindgren on our personal checks.
More Owl Checks - Home | 2 | 3 | 4 | 5 | 6 | 7 | 8 | 9 | 10 | 11 | 12 |